The Choir
The Jazzchor Freiburg was founded in 1990 by Bertrand Gröger. Tours and concerts in China, Japan, South Korea, Russia, Germany, France, the Czech Republic, Poland, Italy, Austria, Switzerland, Denmark and Latvia, success in competitions (including first place in the German Choir Contest in 1998 and first place in the Choir Olympiad in South Korea in 2002), CD recordings ("Schwing!", "A Capella", "Hammenoma", "Live in Japan") as well as radio and television programmes have brought the choir to national and international acclaim.
...
The choir performs at festivals (e.g. "International Jazz Vocal Festival Russia", "Montreux Jazz Festival", "Rheingau-Musik-Festival"), in concert halls (incl. "Sunflower Hall", Yokohama; "Cappella", St. Petersburg; "Palais de la Musique", Strasbourg, Vienna Konzerthaus, Großes Festspielhaus Salzburg), in churches (Convent church, Zlatá Koruna; "Christianskirken", Århus; Magdeburg Cathedral), as well as in Jazz clubs ("Sweet Basil Club", Tokyo; "Jazz Art Club", Moscow; "Stadtgarten", Cologne).
The Jazzchor's programme encompasses vocal jazz from swing to fusion, striving to bridge the gap between popular and art music, virtuosity and entertainment. The various arrangements of songs by important Jazz artists such as Miles Davis, John Coltrane or Nat King Cole are mostly composed by Bertrand Gröger and become very colourful with the addition of scat sections, collective rap and shout choruses. Through occasional excursions around the world by "Manhattan Transfer" or the "New York Voices", the choir brings well-known songs in quartet arrangement to the public.
In addition to numerous a cappella pieces, the choir is accompanied in concerts by its band that consists of piano, double bass and drums. The group is often expanded to include guest soloists on saxophone, tap dancers or solo singers. Previous collaborations have included the Swingle Singers, Bernd Schlott, Torun Eriksen, Cécile Verny, Norbert Gottschalk and Tap for Two.
On top of their vocal jazz programme, previous projects have included performances with Bobby McFerrin ("Circlesongs", "VOCabuLarieS"), the Bamberg Symphony Orchestra ("der und die (das)" by Bertrand Gröger), the Freiburg Philharmonic Orchestra ("Daphnis & Chloë" by Maurice Ravel), the Basel Sinfonietta ("Porgy & Bess" by George Gershwin) and the Hannover Big Band ("Concert of Sacred Music" by Duke Ellington).
The Director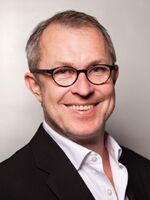 Bertrand Gröger is mainly well-known as the founder and director of the multiply awarded Jazzchor Freiburg (Germany), with which he has undertaken tours in 15 countries across Asia and Europe. He has worked closely together with Bobby McFerrin, Roger Treece, Kirby Shaw, the Swingles, Torun Eriksen, the Bamberg Symphony and the Freiburg Philharmonic Orchestra.
...
Since 2004 he has also been conducting the "Chor Zug", which he lead to three first prizes at the international choir competition in Riva del Garda (Italy) in 2013.

Additionally, Gröger leads the choir at the University of Popular Music in Mannheim, is internationally sought-after for his skills as a workshop leader and as a juror in choral competitions. He is also famous for authoring literature on various musical subjects. His "Loop Songs", published by Schott Music, have received widespread acclaim in the US, for instance.
City, Country, Club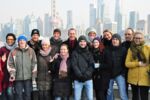 Where the choir has been: China, Denmark, Germany, France, Italy, Japan, Korea, Austria, Poland, Russia, Switzerland, Czech Republic, Hungary...
City, Country, Club
Singers
alto
free spot

available!
Join the choir
So you'd like to sing with Jazzchor Freiburg?
We would like to hear from you! Get in touch with us at:
David Brooke, choir manager
david.brooke@jazzchorfreiburg.de
Awards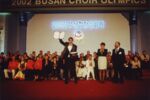 Accolades the choir has received:
Winner of the 5th German Choir Contest 1998, Winner of the World Choir Olympics, Korea 2002, ...
Awards